US Academy of Martial Arts Inc.
Instructors
Our instructors are mentored to become the best in the state and provide individualized training. This allows us to maximize our student's technical efficiency and understanding. The curriculum is a diverse combination of various martial art disciplines including Jiu-Jitsu, Karate, Aikido, Judo, and more. This format ensures a strong foundation for self-defense in all students. But martial arts is even more than that – It increases confidence to improve all aspects of life.
US Academy of Martial Arts Inc.
Instructors
Here US Academy of Martial Arts Inc., our staff is the secret to our student success. Each instructor has a rich background in martial arts and is eager to train the next generation of martial artists. Meet the team below!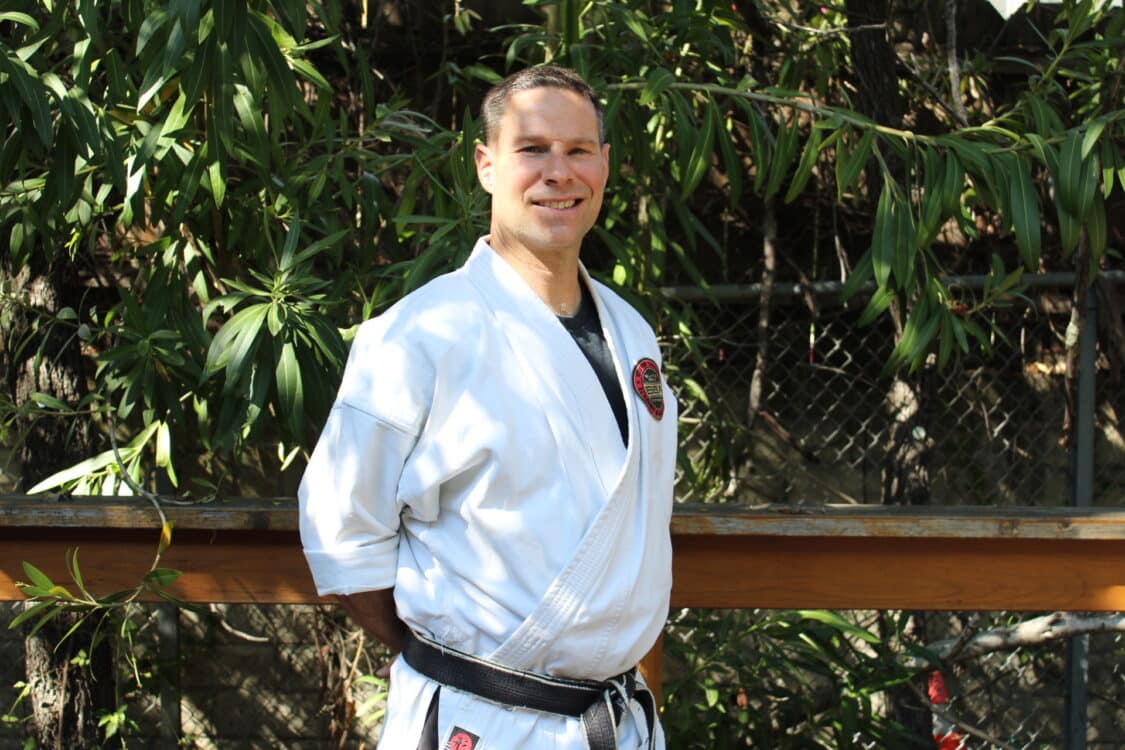 Founder of the US Academy of Martial Arts, Inc.
Sensei Daniel Cavaliere
Sensei Daniel Cavaliere, the founder of the US Academy of Martial Arts, Inc., is a humble man and is not one to elaborate on his extensive Martial Arts background. His study and fascination with the Martial Arts began in 1986 at the age of 10 years under the instruction of Shihan Ron Krupa (USKO & USKS). He enjoyed learning a multi-disciplined approach to martial arts from around the world including Karate, Judo/Jujitsu, Taekwondo, Aikido, Kung-fu, Kobudo, and Brazilian Jiu-jitsu, and his student mindset has remained with him.
His diverse study created a unique martial arts perspective. For example, each style listed above specializes in a specific range (distance). Ranges would include weapons range, kicking range, punching range, trapping range, joint lock and takedown range and finally grappling range. While focusing on one specific style is beneficial, it neglects other ranges, leaving its practitioners with unknown gaps in their knowledge and skill. The integration of martial arts styles fills in the gaps and provides the students with an unlimited resource of self-defense techniques/solutions for all ranges.
Sensei Cavaliere, graduated from Cal Poly, San Luis Obispo in 2000, with a degree in Kinesiology and is credited with organizing and standardizing a diverse set of martial arts disciplines into a comprehensive curriculum, thus allowing him to develop some of the most complete martial artists.
As an enthusiastic lover of martial arts, Sensei Cavaliere loves to teach and transfer his passion for martial arts to other martial arts enthusiasts of all ages. He is a master teacher, spending decades developing "sticky" language, studying learning styles and refining teaching methods to most efficiently help his students experience results.
Read More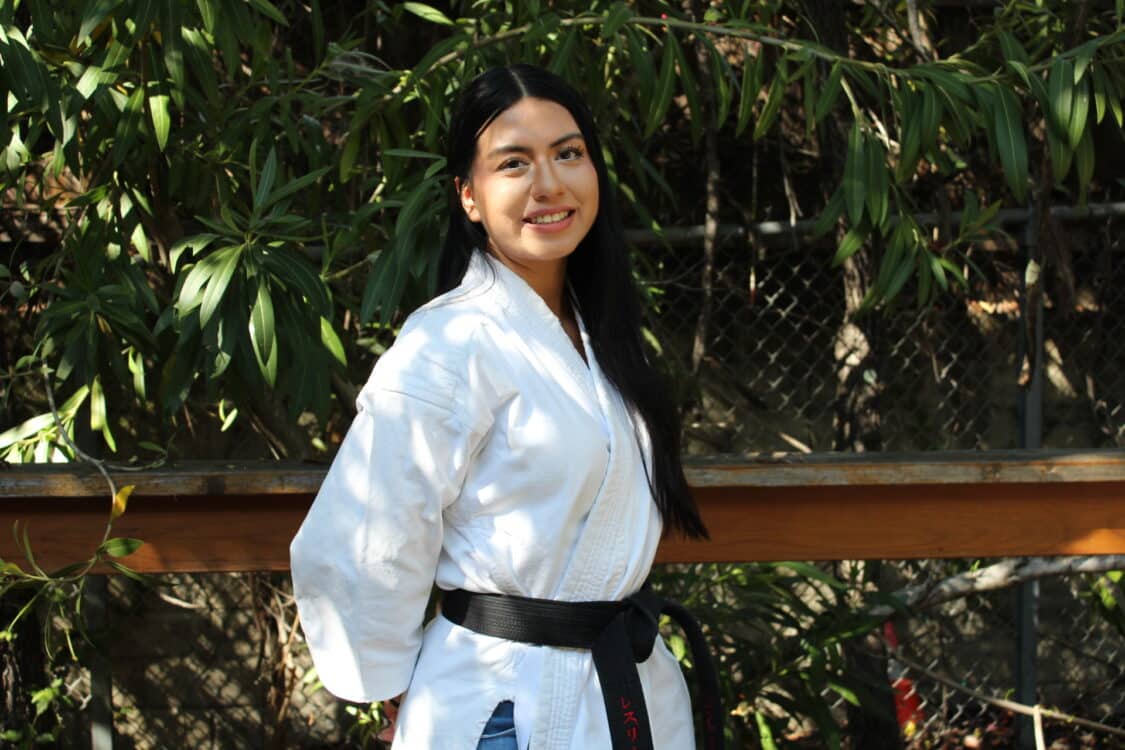 Pee Wee/Kids Instructor
Sensei Leslie Galicia
Sensei Leslie Galicia began her journey in Martial Arts under Sensei Cavaliere at the age of 12 years. She was and continues to be a dedicated student, rising to the top. Currently, she is in college studying Kinesiology. She has grown into a lead instructor at the academy, teaching the Pee Wee Champs and Fundamental Kids classes where her lessons are fun, packed with important details, and engaging.
Read More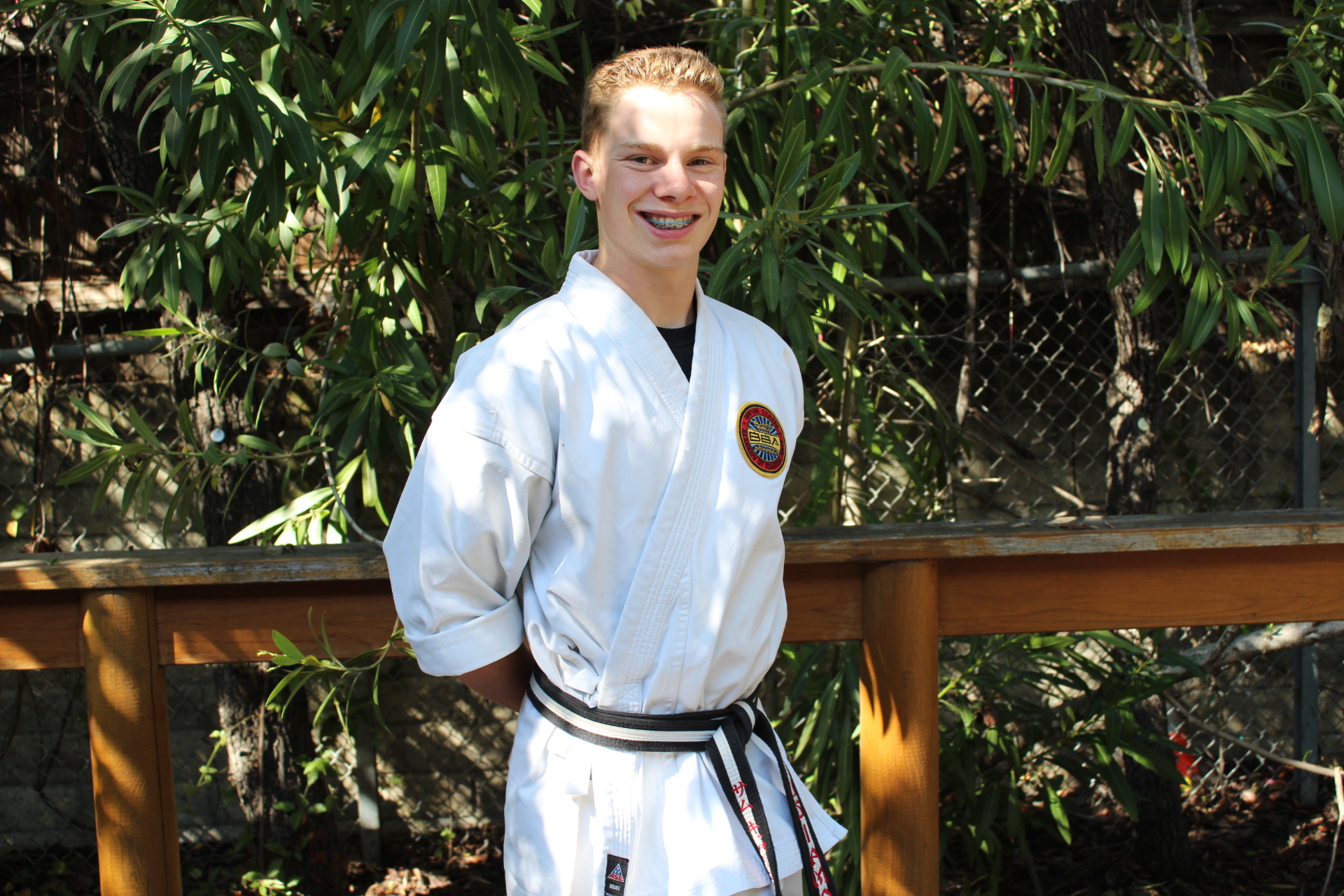 Pee Wee/Kids Instructor
Sensei Sam Cavaliere
Sensei Sam Cavaliere, the oldest son of the founder, has grown up at the dojo and has been training his entire life. His knowledge and skill have gained the respect of the black belt heroes of his youth in which he now trains beside in the advanced adult class. He instructs the youth fundamentals class and is one of the Pee Wee Champs favorite guest instructors. His enthusiasm is contagious and his knowledge is well beyond his years.
Read More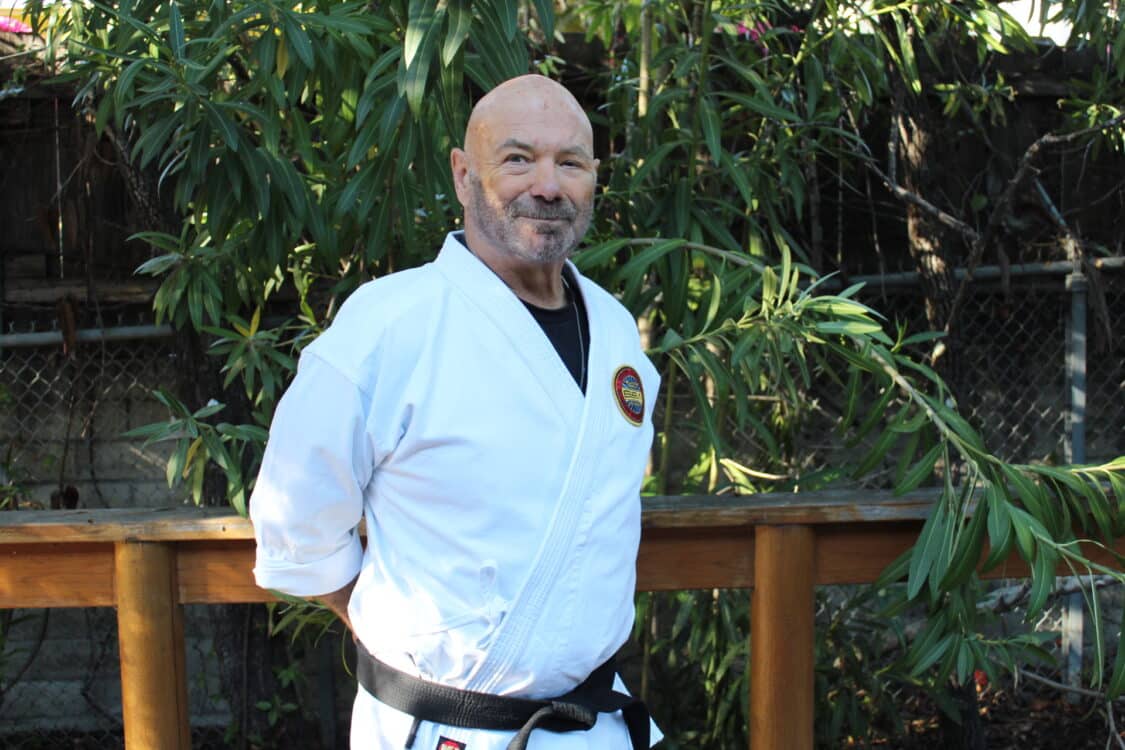 3rd Degree Sandan
Sensei / Sifu Chris Johnson
Sensei / Sifu Chris Johnson, hails from the San Joaquin / Central Valley where he spent decades managing and serving as the Head Instructor overseeing four locations of a major professional Martial Arts organization. He has attained Black Belts within multiple disciplines (styles) of the arts and – his highest rank to date is 3rd degree (Sandan).
Read More
Our son has been at US-AMA for 5 years. It has been a great experience for him. Our son uses the character traits that he has learned from his Sensei in his daily life. He has built self-confidence and respects himself and others. So happy they are a part of our lives.
So much more than expertly taught martial arts lessons! The respect, acceptance, patience and love at this dojo truly will affect every aspect of your life. My kids don't know yet how lucky they are to be learning from Sensei Cavaliere. I do know how lucky I am and I am grateful.
We have been very happy with the training our son has received at US-AMA with Sensei Dan. Sensei has a commanding but gentle spirit that shows in classes that are focused and controlled with kids that are having fun and progressing through their skill levels. So glad we found this dojo.
Are you interested in learning more of what Martial Arts has to offer you?
Special Offers