US Academy of Martial Arts Inc.
Little Samurais
Ages 3-5
Little Samurais is a 6-Week, Parent Participation class. Contact us to be added to the list and we will contact you when the next block of sessions are forming.
Super Fun!
Skills include ducking, jumping, crawling, blocking, punching, kicking, grappling games, acting, and running
Start your child's journey in martial arts with you right alongside them. Help them discover the benefits that thousands around the world enjoy. Through martial arts activities & games you & your child will enjoy interacting while you help them develop life skills such as self-control, confidence and other character traits.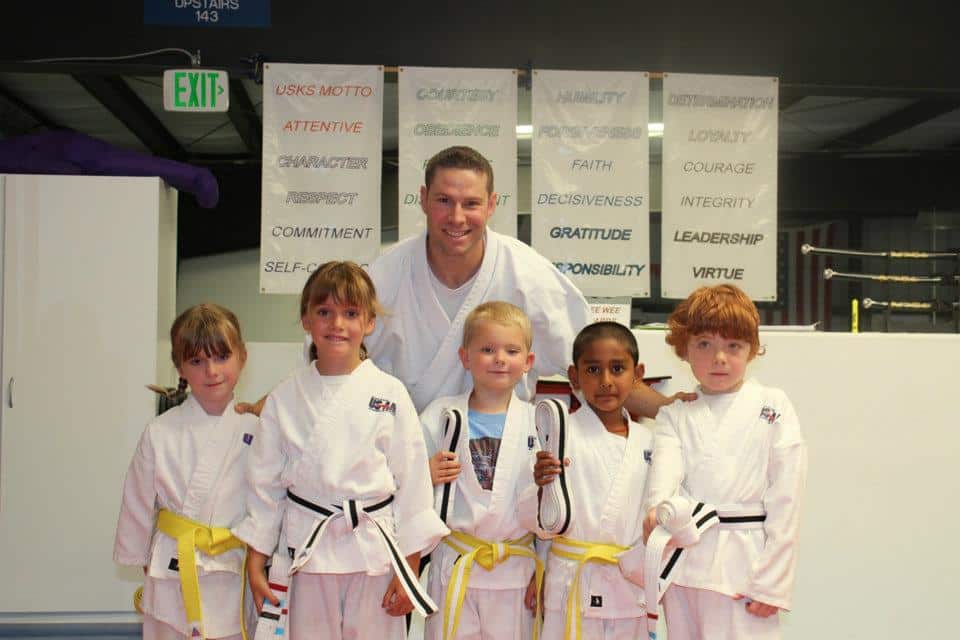 Teaches Hard Work
At US Academy of Martial Arts Inc., we understand that martial arts is a discipline that can't be learned overnight. That's why we place so much emphasis on establishing a strong foundation of skills and techniques in our youngest students. Our toddlers will begin by learning the proper stances and forms, and will then incorporate basic martial arts moves. The earlier students get these skills drilled into their muscle memory, the better off they'll be throughout the rest of their martial arts journey!
Instilling Values
When we talk about building a foundation in our toddler martial artists, we aren't just talking about kicks and punches. Unlike other sports and activities, the discipline of karate believes that the mental and emotional lessons are just as important as the physical ones…if not more. Though our toddler students may be young, they will still be expected to address their instructors respectfully, control themselves during class time, demonstrate patience when they can't master a move on their first try, and treat one another with kindness. These are skills that won't just help them advance through our curriculum, but will translate into better grades in school, improved behavior at home, and positive lifestyle habits that will stay with them for the rest of their lives.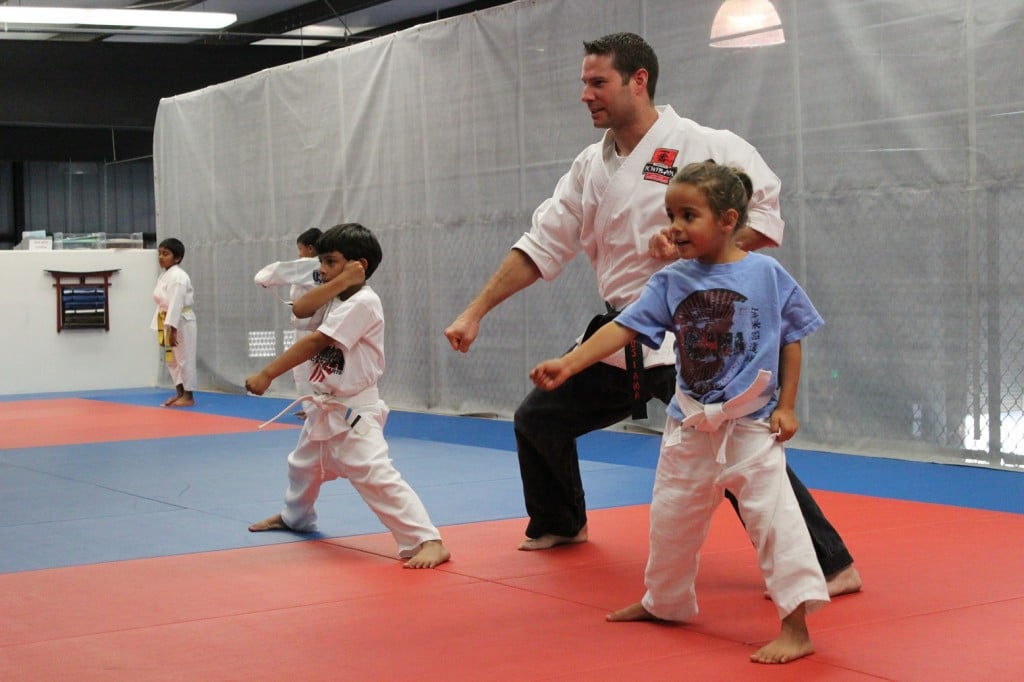 Provides Purpose
Having a purpose in life isn't just important for adults – it matters for kids too! Children may beg to sit in front of the TV all day, but this just won't make them happy. Having a source of motivation is the recipe for success in kids' lives. An activity like martial arts training gets kids active, improves their mood, and helps them feel accomplished. Not to mention, our classes improves students' performance in all aspects of their lives. The values they learn in our school will push them to do better in school, practice better behavior at home, treat others with greater respect, and set goals for themselves.
Makes Life Better
At US Academy of Martial Arts Inc., we're not worried about winning awards or preparing your child for a black belt. Above all else, we care about our young students' personal development and growth. We wouldn't be teaching martial arts to children if we didn't see firsthand the way it changes children's lives for the better. Martial arts provides kids with a safe space where they can learn important life lessons, make healthy friendships, find mentorship in their instructors, and discover their passion for martial arts early in life.
Try a Free Week of training Today!